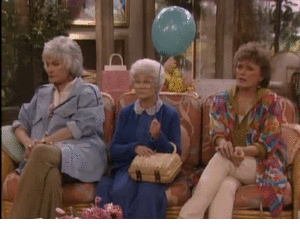 Hallmark Channel has burst my balloon. They have stopped showing
Golden Girls
for the time being, instead showing hours upon hours of
Frasier
. Ick. I want Sophia's cutting wit, and the womens' antics, not another unfunny TV show!
I just wrote to Hallmark Channel on their website:
"Hi, I'm a 22 year-old college student taking 19 credits, who unwinds every night by watching an hour of
Golden Girls
at 10pm mountain time. WHAT HAPPENED? It's not on the schedule any more! It's all Christmas movies and hours upon hours of 'Frasier'! I want my witty Sophia, Blanche, Dorothy and Rose, getting into various shenanigans that I can watch before I wake up at 7am for French class! This is very disappointing, and I will continue writing until this awesome show is back on at night! Hmph."
You too can contact them
here
!
I'm turning into a 60 year-old woman.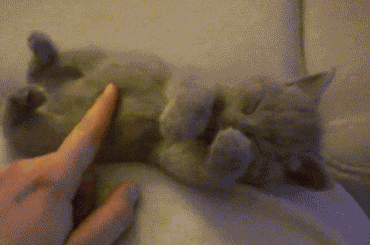 Bring on the cats.