The Oscars are my second favorite awards show. The Tonys have my award show-loving heart. Tonight the 2011 Oscars happened.
The full list of winners can be found
here
.
I love that the show ended with the PS22 choir singing 'Somewhere Over the Rainbow', and at the end,
all
the winners coming onstage. Then Anne Hathaway started high-fiving the kids. It was precious.
This was my favorite part: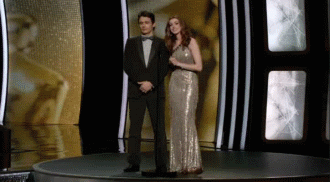 I love, adore, and want to be like Anne Hathaway. She seemed to be having so much fun.
Other highlights:
Kirk Douglas, and his 94 year-old banter with the audience before presenting the Best Supporting Actress to Melissa Leo from
The Fighter
.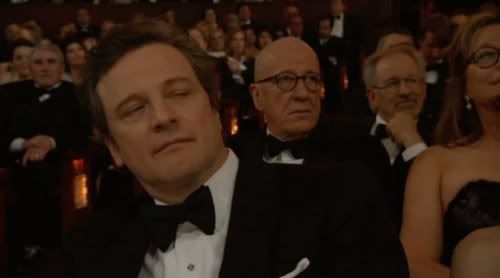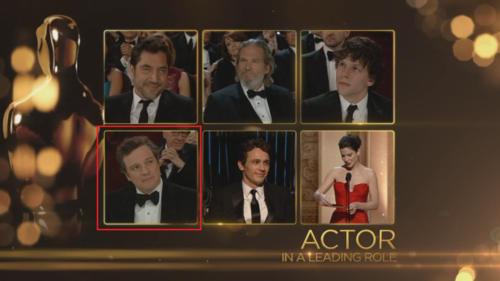 Colin Firth's many fantastic expressions before winning Best Actor for
The King's Speech
.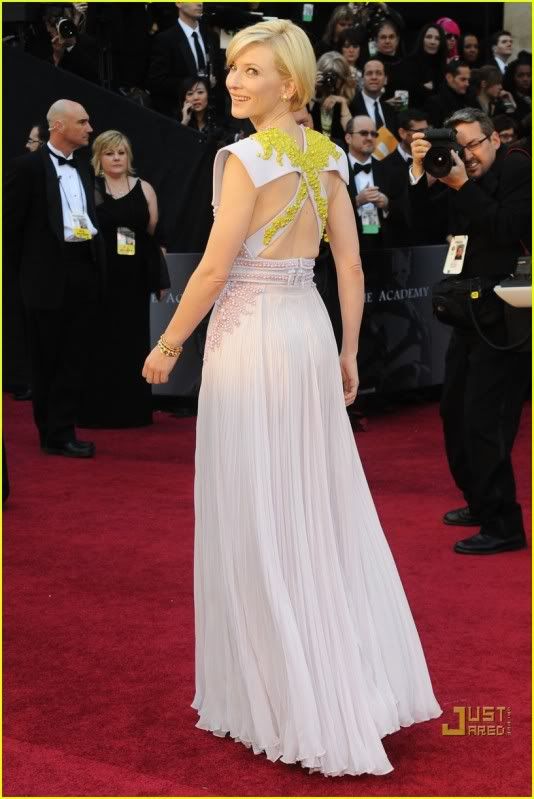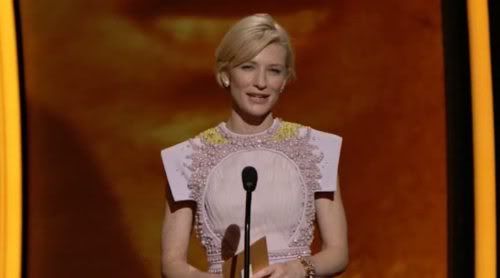 Why is mold growing on the back of her dress? The front is just as bad.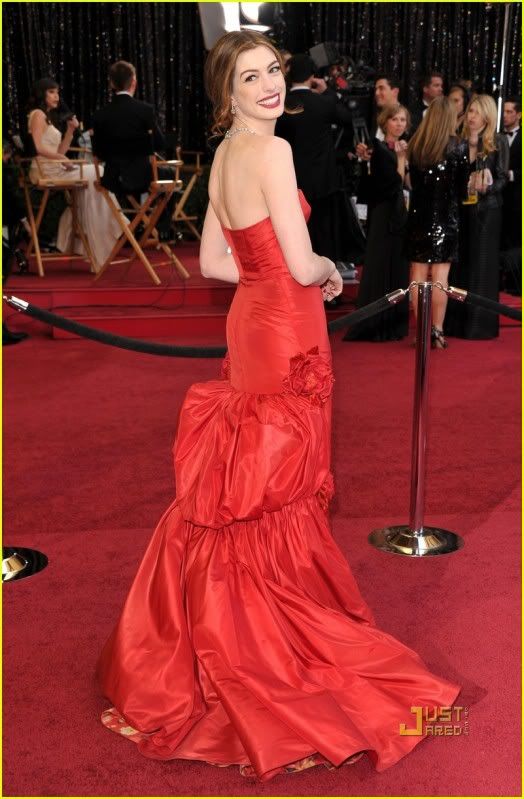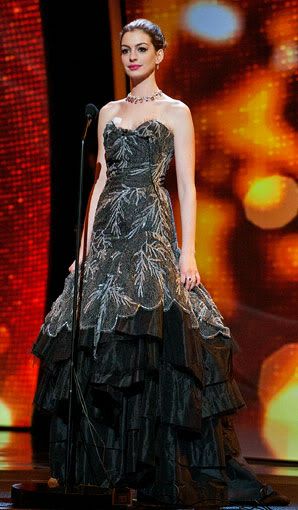 Some of Anne Hathaway's style for the night. More can be found after the cut.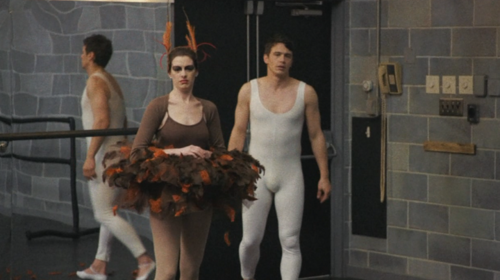 The
Black Swan
parody. Anne tap-danced. It was awesome.
There's more thoughts and pictures behind the 'Read more'.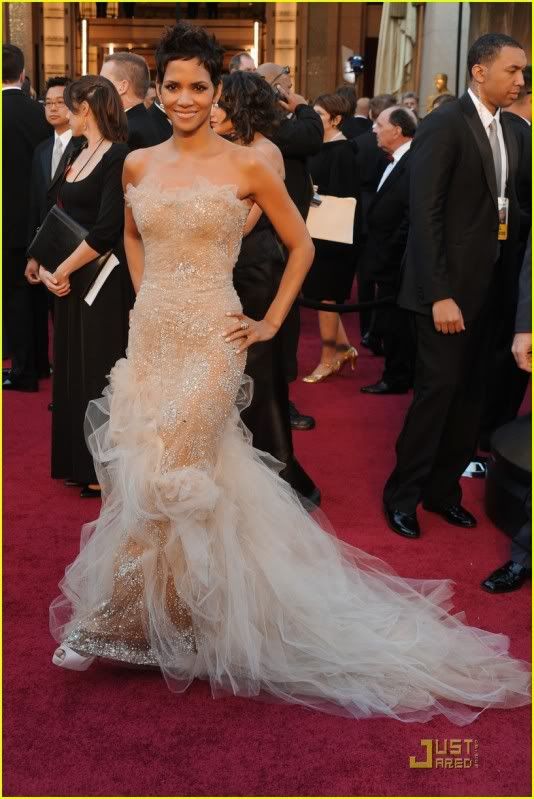 Halle Berry looked fantastic. One of my favorite dresses of the night.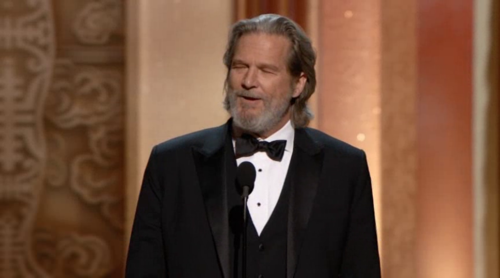 Jeff Bridges announcing the nominees for Best Actress. The speeches were touching, and he had just the right amount of acting without getting super cheesy.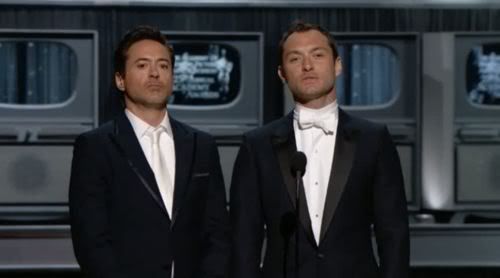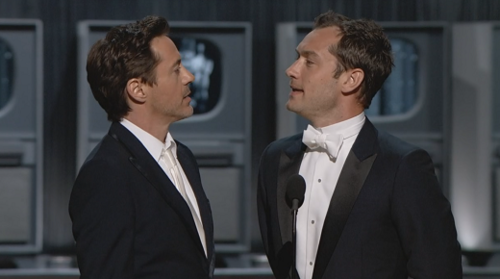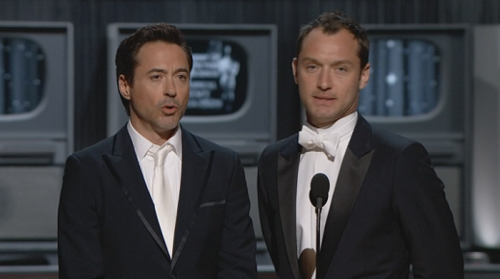 Delightful Jude Law and Robert Downey Jr. bantering during the show. I adore Jude Law.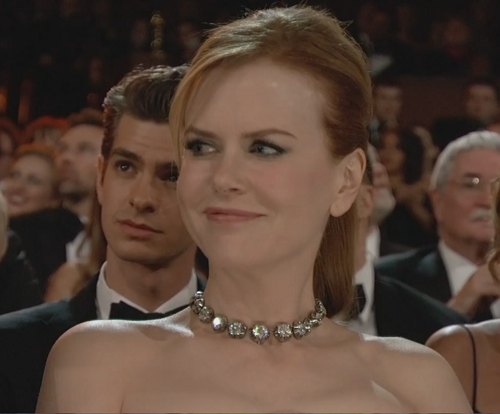 Andrew Garfield sighting!
A fabulous dress. I think it even has pockets. Well, why wouldn't it? My mom would approve.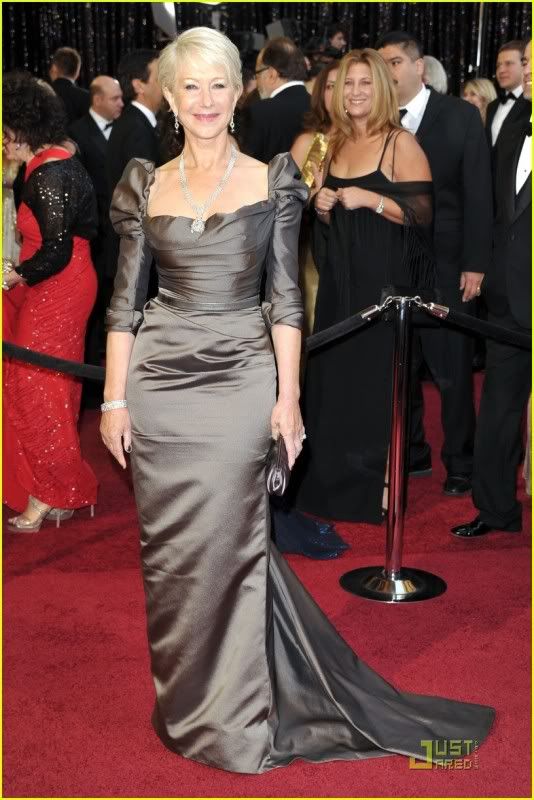 Helen Mirren, why so gorgeous?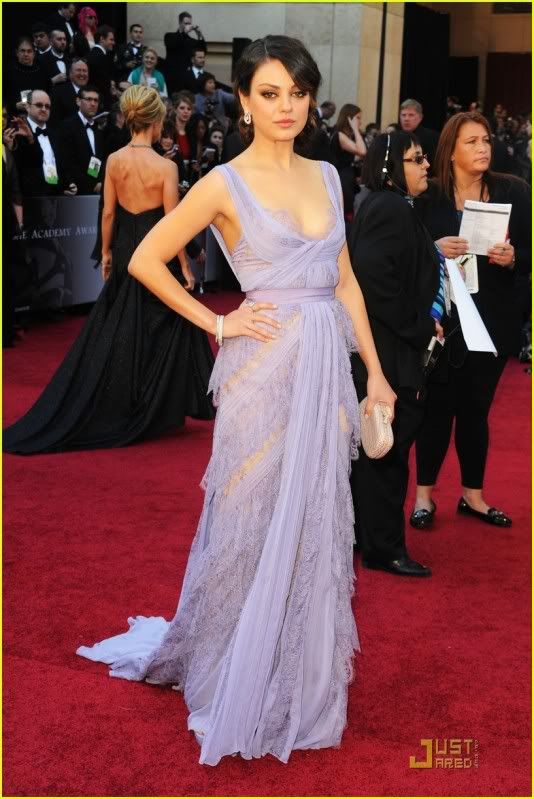 Mila Kunis, well done. What I don't understand is the chest embroidery.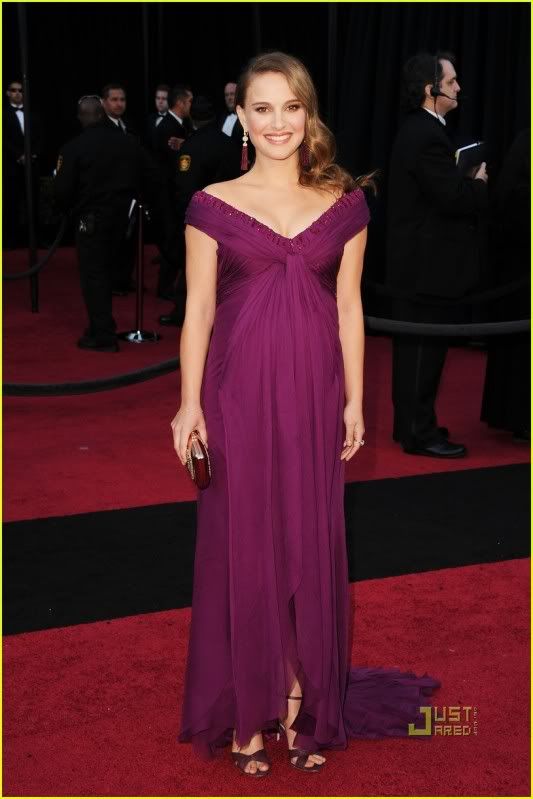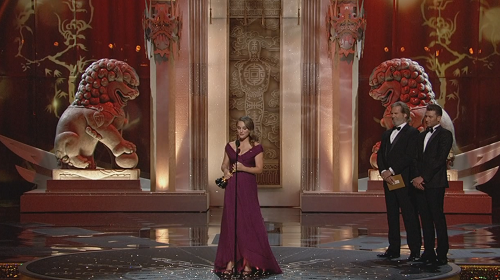 Natalie Portman, I love you. I love you a lot. I also love that you won Best Actress! As she should have.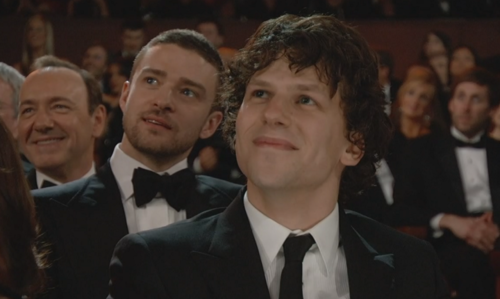 Does Jesse Eisenberg ever really smile?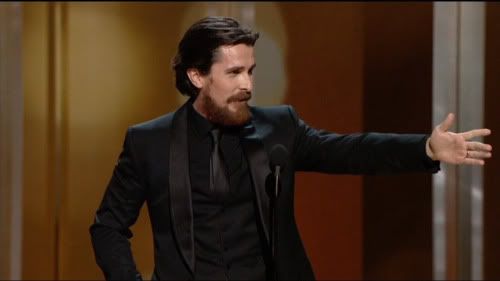 Christian Bale almost crying when he was thanking his wife. Aw, love.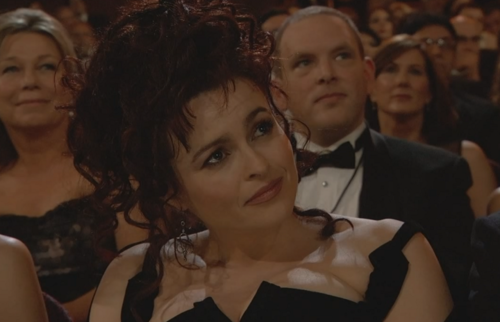 Helena Bonham Carter, I wish I was you.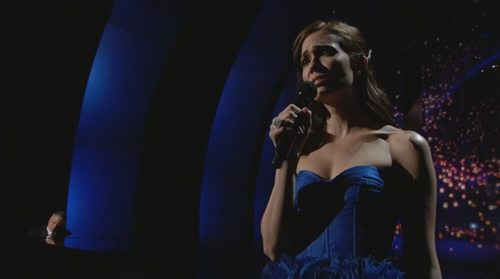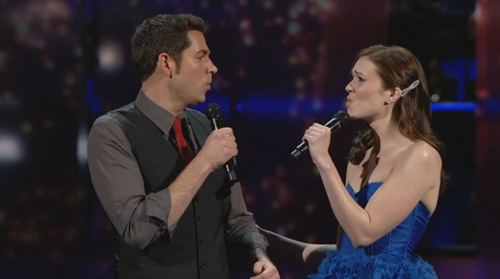 I love Tangled. I love Mandy Moore. I love this song. This was delightful.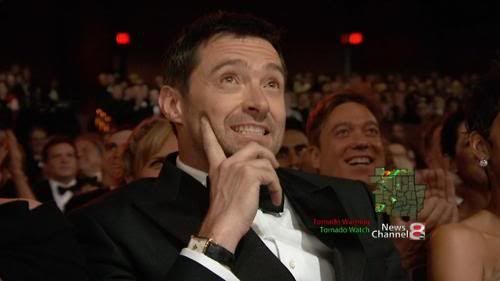 I feel like this is Hugh Jackman's 'yikes!' face, and I like it.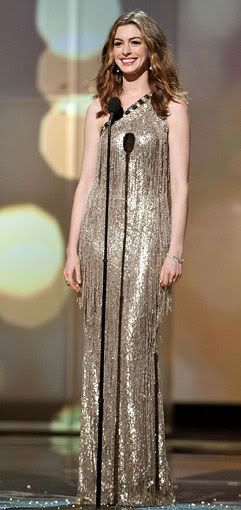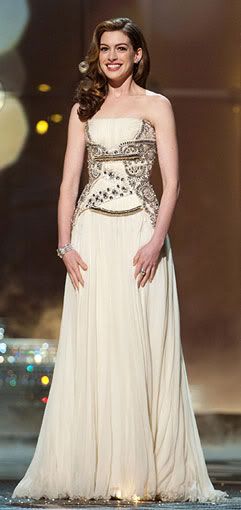 Lovely.
All material was found
here
,
here
,
here
, and
here