Woody:
"Look Jessie, I know you hate me for leaving, but I have to go back. I'm still Andy's toy. Well, if you knew him, you'd understand. See, Andy's..."
Jessie:
"Let me guess. Andy's a real special kid, and to him, you're his buddy, his best friend, and when Andy plays with you it's like... even though you're not moving, you feel like you're alive, because that's how he sees you."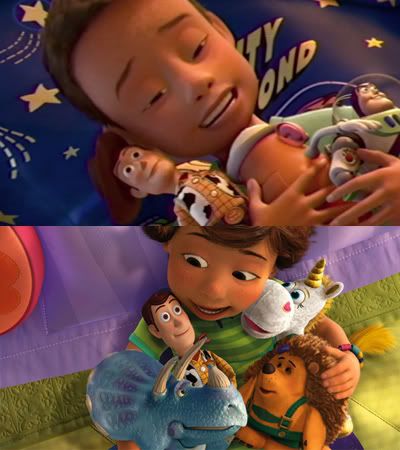 Andy:
"Now Woody, he's been my pal for as long as I can remember. He's brave, like a cowboy should be. And kind, and smart. But the thing that makes Woody special, is he'll never give up on you... ever. He'll be there for you, no matter what."