I leave for Disney World in 17 days. That's 2 weeks and 3 days.
I went to the eye doctor yesterday. He asked me about life, as usual. I told him that I was moving to Florida to work at the Happiest Place on Earth.
He asked me who I knew down there.
Nobody.
Nobody?
Nope.
Have you ever been to Disney World?
No.
Disneyland?
No.
Have you ever been to Florida?
No.
He asked me if I had a place to live.
Yes.
He asked me what my job was.
Working on the rides.
Which ride?
I don't know.
How do you not know?
It's very secretive.
Are your parents going to visit?
In November.
So, you're going to be alone till then?
Well, I hope I'll make friends.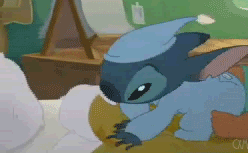 Now, I'm slightly scared. I don't know anyone there. My parents and friends and family will all be thousands of miles away. What if no one likes me? What if I get really hurt?
What if...
It's Disney World. I've wanted to do this for years. I'm 21. It's time for an adventure.
Adventure is out there.